ORANGE COUNTY'S "BEST" DUI DEFENSE LAWYERS
RATED BY SUPER LAWYERS, ORANGE COUNTY'S "TOP-RATED" DUI DEFENSE ATTORNEYS
Facts About DUI Penalties for Second-Time Offenders
ORANGE COUNTY SECOND OFFENSE DUI PENALTIES
The penalties or punishment for a Driving Under the Influence charge vary greatly in Orange County from the rest of the State of California. Orange County has some of the harshest DUI Penalties across the State of California for a Second Offense DUI Charge. You need a lawyer and you need a lawyer who specializes in DUI Defense in Orange County for a successful outcome to your Orange County Second Offense DUI Case.
SECOND OFFENSE DUI DMV SUSPENSION PERIODS
Many attorneys do not fully understand the interplay between the Court matter and the DMV matter. The area of law is quite complex, and this may be the reason attorneys misunderstand this area of DUI Defense; but it is imperative for a DUI attorney who allegedly specializes in DUI Defense to understand this interplay, otherwise, you could end up suspended longer than necessary just because your lawyer did not know how the two proceedings affect or interact with one another. Only an experienced DUI Attorney should be considered for a serious DUI Offense, such as one's Second Offense DUI, Third Offense DUI, Fourth Offense DUI, DUI With Injury or Great Bodily Injury, or worse yet, a DUI causing death, properly termed: Vehicular Manslaughter.
IMMEDIATE REINSTATEMENT: IGNITION INTERLOCK DEVICE (IID)
In addition to having to deal with a considerable amount of jail time and how it will be served, there is also the inevitable loss of your driver's license. A Second Offense DUI comes with a mandatory one-year suspension, however, it can be modified to a restriction after a 90-day suspension period but only if you install an Ignition Interlock Device (IID) in your vehicle. For those having employment where they are either required to drive either a company vehicle or truck, or those who have to have customers in their vehicles, this will be a really big problem. An experienced DUI Defense Lawyer can help guide you through this issue in such a way as to avoid having to affect your employment.
ORANGE COUNTY DUI DEFENSE ATTORNEYS SPECIALIZING IN MULTIPLE OFFENSE DUI OFFENSES
Do not leave your future in the hands of inexperienced DUI Defense Attorneys. Only trust your DUI Case to an attorney who is knowledgeable in the intricacies of the laws and policies associated with a DUI Charge.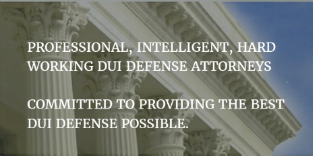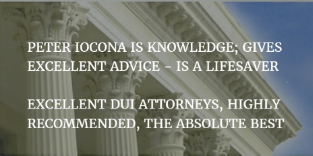 ORANGE COUNTY SECOND OFFENSE DUI COURT
Perhaps you would like to learn more about some of the Orange County Court Services and/or DUI Programs offered by the Court.
One such program is DUI Court, which is a terrific program offered by the Orange County Courts if you can commit the time and the energy. The program is often too difficult for a person, especially one who may work a lot or have a lot of engagements, to be able to attend the weekly meetings, group sessions, one-on-one counseling sessions, and a great number of other obligations like being subjected to no alcohol in the house even if that alcohol is that of your spouse or roommate and random drug and alcohol testing. 
While an amazing program, it is often not a "good fit" for many of our clients who, perhaps like you, just cannot be subjected to such an intensive daily lifestyle program.
But do not think your life is over just yet, there are other options that you can learn about through this website, such as electronic home confinement, which would avoid actual jail and would also permit you to continue working and taking care of your engagements and responsibilities.
Click the link if you need the location and/or contact information for the Orange County Courts.
AN EXPERIENCED ORANGE COUNTY DUI ATTORNEY CAN REVIEW THE EVIDENCE TO TRY TO AVOID THE HARSH ORANGE COUNTY DUI PENALTIES
Thus, if you were arrested for DUI in any of the Orange County Cities listed below, and are concerned about the DUI penalties you are facing, click the appropriate City Page Link for information on the types of DUI Evidece your Orange County DUI Defense Attorney to review to try to find defenses to your Orange County DUI Case:
CONTACT ORANGE COUNTY'S "RECOGNIZED LEADERS" IN DUI DEFENSE-CONTACT THE DUI ATTORNEYS OF THE SOCAL LAW NETWORK FOR A FREE CONSULTATION
If you were charged with a Second Offense DUI in Orange County, contact the DUI Defense Lawyers of The SoCal Law Network for a Free DUI Consultation and Case Evaluation because the penalties for a Second Offense DUI in Orange County are far too severe to risk your future to an attorney who does not specialize in DUI Defense, particularly here in Orange County, California, where the rules are much more strict and much more punitive than most other areas of the State of California.
This is not something to leave to chance - contact an experienced Orange County DUI Lawyer. Call the Peter F. Iocona - Attorney at Law and the Orange County DUI Defense Team at The SoCal Law Network to save your future.