ORANGE COUNTY'S "BEST" DUI DEFENSE LAWYERS
RATED BY SUPER LAWYERS, ORANGE COUNTY'S "TOP-RATED" DUI DEFENSE ATTORNEYS
Penalties for DUI Charges in Orange County, CA
ORANGE COUNTY DUI PENALTIES
The penalties or punishment for a Driving Under the Influence charge vary greatly in Orange County from the rest of the State of California. Orange County has some of the harshest DUI Penalties across the State of California. The penalties for a First Offense DUI, a Second Offense DUI, a Third Offense DUI, or a Fourth Offense DUI, can all be increased if a DUI Enhancement is alleged.
Click the link to learn more about Orange County DUI Punishment Enhancements
AN EXPERIENCED ORANGE COUNTY DUI LAWYER CAN HELP
An experienced Orange County DUI Attorney can present evidence to the court that mitigates against having to serve that time in custody and result in you serving the jail time under alternative sentencing, like supervised electronic home confinement (SEC). Many courts in Orange County are now granting home confinement, but many judges have strict policies against offering it in all situations. Some judges are unwilling to grant it to third offenders or those who have two open cases, thus making having an experienced Orange County DUI Defense Lawyer to assist you through this difficult process, especially those involving the aggravating factors that may bar the person being allowed to apply for supervised electronic home confinement.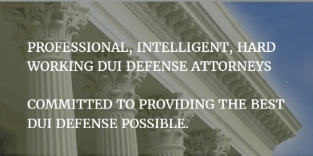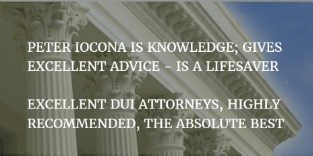 AN EXPERIENCED ORANGE COUNTY DUI ATTORNEY CAN REVIEW THE EVIDENCE TO TRY TO AVOID THE HARSH ORANGE COUNTY DUI PENALTIES
Thus, if you were arrested for DUI in any of the Orange County Cities listed below, and are concerned about the DUI penalties you are facing, click the appropriate City Page Link for information on the types of DUI Evidece your Orange County DUI Defense Attorney to review to try to find defenses to your Orange County DUI Case:
CONTACT ORANGE COUNTY'S "RECOGNIZED LEADERS" IN DUI DEFENSE-CONTACT THE DUI ATTORNEYS OF THE SOCAL LAW NETWORK FOR A FREE CONSULTATION