ORANGE DUI DEFENSE LAWYERS
RATED BY SUPER LAWYERS, ORANGE'S "TOP-RATED" DUI DEFENSE ATTORNEYS
ORANGE, CALIFORNIA
Orange is a City in the central/northern portion of Orange County, California. Many of the homes in its Old Town District were built before 1920, which makes the City of Orange somewhat unique when compared to other cities in the County of Orange who chose to demolish those older homes when building their newer communities in the 1960s and 1970s.
ORANGE ENTERTAINMENT
In the center of Old Town District in the City of Orange there are shops, antique stores, bar, restaurants and other hot-spots for locals and visitors alike. Most of this area surrounds the Orange Circle, which is another popular destination for both locals and visitors.
Chapman University is also located in the Old Town District of the City of Orange. While not known as a "party school", the large group of student in attendance frequent the local bars, restaurants and local hot-spots for drinking and fun. It therefore serves as a prime location for Officers from the Orange Police Department to patrol looking for DUI Drivers.
Another popular location for Orange Police Officers is by The Block at Orange, a shopping mall filled with stores, movie theaters, restaurants and bars.
Lastly, there are travelers to and from the stadiums located in neighboring Anaheim with travelers often using the streets of Orange as their thoroughfare. The same holds true for those visiting Disneyland while staying in Orange. It is for these reasons that the Orange Police Department routinely constructs DUI Checkpoints at those access points within the City of Orange.
ORANGE DUI ARREST DISCOVERY
The City of Orange is patrolled by Officers from the Orange Police Department. As stated previously, the Orange Police Department has been known to heavily patrol the areas surrounding The Block at Orange and all the areas surrounding Chapman University that is also in the City of Orange. Orange Police Department Officers typically patrol the strip of bars and restaurants located in and around the Orange Circle that is a popular with local residents as well as college students.
If you were arrested for DUI in Orange by the Orange Police Department prior to 2015, you could expect not to have received any audio and/or video recordings of the Orange DUI stop, detention or DUI arrest; however, after January of 2015, the Orange Police Department began requiring all Orange Police Officers to wear "Body Worn Cameras" in conjunction with a program set forth by the United States Department of Justice. The Body Worn Cameras capture audio and video of the entire Orange DUI stop, detention and Orange DUI arrest.
There is also video from within inside the jail that augments the audio and video that is captured by the Body Worn Cameras.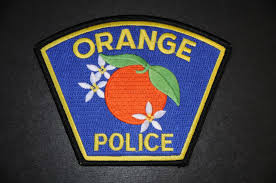 ORANGE DUI LAWYERS
A qualified and experienced Orange DUI Attorney can review these recordings to determine what legal and/or factual defenses exist in your Orange DUI case. If you were charged with DUI out of Orange, California, contact Orange DUI Defense Attorney Peter F. Iocona, Attorney at Law, and one of the Orange DUI Lawyers of The SoCal Law Network for a free Orange DUI Consultation.
USEFUL CITY OF ORANGE DUI LINKS
ORANGE DUI COURT LOCATION
If you were arrested for Driving Under the Influence in Orange by the Orange Police Department, you should expect your Orange DUI case to be heard out of the Central Justice in Santa Ana, California.
700 Civic Center Drive West
ORANGE DUI DEFENSE ATTORNEY
Speak with an Orange DUI Attorney from The SoCal Law Network today to learn more about the possible defenses of your Orange DUI case, and how you can defend yourself against the oftentimes severe sentencing measures the Orange County District Attorney's Office seeks to impose.
DIRECTIONS FROM THE ORANGE POLICE DEPARTMENT IN ORANGE, CALIFORNIA TO PETER F. IOCONA, ATTORNEY AT LAW IN LAGUNA HILLS, CALIFORNIA

ORANGE DRIVER SAFETY OFFICE