ORANGE COUNTY'S "BEST" DUI DEFENSE LAWYERS
RATED BY SUPER LAWYERS, ORANGE COUNTY'S "TOP-RATED" DUI DEFENSE ATTORNEYS
Orange County DUI Blood Testing Defenses & Details You Should Know About
OC DUI BLOOD TESTING DEFENSES
The science behind blood testing is a complicated area of study and should be well-understood before attempting to use it in the defense of a driving under the influence (DUI) charge. An Orange County DUI Lawyer who is experienced in blood testing can use this knowledge to show a jury you were not above the legal limit at the time of driving and/or that you were impaired.
Click this link to obtain your Orange County DUI Blood Test Results.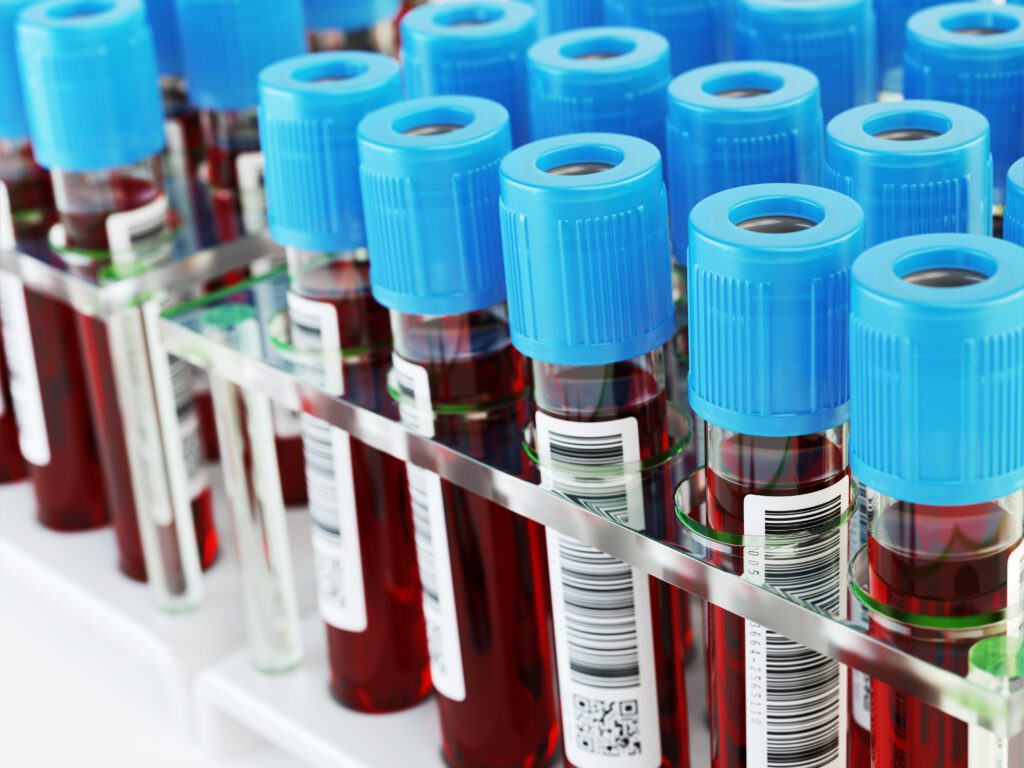 SAMPLES CONTAINING MARIJUANA ARE NOW BEING REPORTED TO DEPARTMENT OF MOTOR VEHICLES & DEPARTMENT OF JUSTICE
Additionally, the State of California has now mandated that all DUI Alcohol/Marijuana or DUI Marijuana convictions be reported to the California Department of Motor Vehicles and the California Department of Justice for purposes of determining whether to impose a "per se" level for marijuana prosecutions.
INCORRECT CALIBRATORS IN BLOOD TESTING
Noteworthy to Blood Test Defenses in Orange County, it was revealed on or about November 1, 2013 that the Orange County Crime Laboratory (O.C. Crime Lab) discovered that an incorrect calibrator was used in one of the two blood test devices used to calculate the average blood alcohol levels in Orange County DUI cases from May 29, 2013 to October 9, 2013.
The incorrect calibrator caused blood test reports to report a value that was higher than the true blood alcohol level, which in some cases resulted in the person's true blood alcohol level being below the legal limit. The use of the incorrect calibrator was not discovered until an audit of the facility was performed. The impact of the audit demonstrates the need for Orange County DUI Defense Attorneys to be vigilant in filing motions for discovery.
The incorrect calibrator issue did not end there, however, as it was revealed on or about November 21, 2013 that the Orange County Crime Laboratory discovered that an incorrect calibrator was used in one of the two blood test devices used to calculate the average blood alcohol levels in Orange County DUI cases between December 2012 to May 2013, the period of time immediately preceding the first discovered calibrator error. This time, however, the incorrect calibrator caused the blood test reports to report a value that was lower than the true blood alcohol level; thus, the complete opposite direction from the first discovered error.
All in all, these errors resulted in a reduced "confidence" level in the reported blood alcohol concentrations for the above-referenced time periods, and perhaps other time periods that have not yet been discovered. The discovery of the second error prompted a request by the Orange County Board of Supervisors for the California Department of Health to review the Orange County Crime Laboratory's policies, procedures and case standards and to present its findings to elected officials in order to help ensure public confidence in the system; however, this did not excuse the fact that there is literally a whole year's worth of scientific data that is flawed.
The incorrect calibrator issue demonstrates that not even blood testing is perfect. While there is a smaller margin of error in blood testing, it is not infallible, as the element of "human error" is present in any form of blood alcohol testing. An experienced DUI Defense Attorney can help find these errors and use them to defend you in against a DUI charge in Orange County or anywhere in Southern California.
The Orange County Crime Laboratory implemented new policies and procedures subsequent to the discovery of the incorrect calibrator issues in accordance with Section 6.5.13 of the Forensic Alcohol Section Manual, entitled: "Standards In-Service Procedure".
DUI BLOOD TEST KITS - DUI BLOOD TESTING VIALS
Blood vials that are to be used for legal samples generally contain an anticoagulant and a preservative, and generally have a gray-colored septum (indicating that vials have these two chemicals inside the vacuum tube). Other vials, used for various medical or laboratory purposes, may have red, yellow, purple or other colors signifying whether the vial contains certain chemicals.
DUI BLOOD TESTING KITS & IMPROPER PACKAGING
Most blood samples are collected with the use of a partially evacuated vacutainer tube. A number of additives are placed inside these tubes. For blood alcohol or ethanol analysis, the appropriate mixture will be comprised of sodium fluoride and potassium oxalate. Tubes containing this mixture are typically identifiable by a gray stopper. If the test result is derived from a tube containing a different mixture – one intended for another type of analysis – the result could be inaccurate due to chemical interference.
DISTINGUISHING PLASMA, SERUM BLOOD, AND WHOLE BLOOD
Typically, a sample of blood is drawn and tested for alcohol content (i.e., "BAC" or "blood alcohol content") in only two DUI situations: (1) when requested by law enforcement officers in connection with a suspected drunk driving case, or (2) at the request of hospital medical personnel in connection with diagnosis and treatment of a patient who has been brought in after an accident.
In the context of a DUI blood draw, whole blood is typically collected. The latter is often called "medical blood" and is typically serum. The methods used to draw, prepare, track, and test legal blood often differ from those used for medical blood.
A potential source of error involves reporting plasma or serum values that are assumed to be whole blood values. The defense attorney should try to discover whether whole blood, serum or plasma was analyzed. Some studies indicate that plasma and serum alcohol levels are as much as 16 to 21 percent higher than whole blood levels.
After the blood is drawn, it is often centrifuged (spun in a mechanical device) and separated into its "solid" and "liquid" components for analysis. What is being analyzed by the toxicology lab may not be whole blood, but serum or plasma and, therefore, an analysis of plasma or serum will produce a higher percentage of alcohol than would actually be present in whole blood. Hence, the results must be mathematically "adjusted" or truncated to show the approximate true BAC.