SEAL BEACH DUI DEFENSE LAWYERS
RATED BY SUPER LAWYERS, SEAL BEACH'S TOP-RATED DUI DEFENSE ATTORNEYS
Seal Beach is a coastal city located in the westernmost corner of Orange County.
To the northwest, just across the border with Los Angeles County, is the city of Long Beach and the adjacent San Pedro Bay. To the southeast is Huntington Beach, which is also home to the neighborhoods of Huntington Harbour and Sunset Beach. To the east lie the city of Westminster and the neighborhood of West Garden Grove, which is a part of Garden Grove. To the north lie the unincorporated community of Rossmoor and the city of Los Alamitos.
SEAL BEACH ENTERTAINMENT
In addition to the Seal Beach Pier and its surrounding entertainment venues, Seal Beach is a popular coastal destination with a great number of local bars and restaurants along the coast catering to those in search of food and drink while staying, visiting or residing in Seal Beach.   
SEAL BEACH DUI ARREST DISCOVERY
Seal Beach is patrolled by the Seal Beach Police Department, which now makes video recordings of the DUI stop, detention and arrest and that capture the audio and video from the Seal Beach DUI stop, detention and arrest. Additionally, many Seal Beach police officers also carry digital audio recorders, or citizen contact tapes (CCT) of the DUI detention and arrest. 
There is also usually video from inside the Seal Beach City Jail of the DUI offenders giving chemical tests, either breath or blood tests, that an experienced Seal Beach DUI Attorney can review to determine whether any legal or factual defenses exist in your Seal Beach DUI case.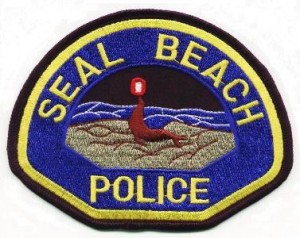 If you or a loved one was arrested for DUI in Seal Beach, contact Peter F. Iocona, Attorney at Law and one of the Seal Beach DUI Lawyers from The SoCal Law Network to see if there are any legal and/or factual defenses exist in our case that can make a difference in the outcome of your Seal Beach DUI Case.
USEFUL CITY OF SEAL BEACH DUI LINKS
Seal Beach Police Department
911 Beach Boulevard
Seal Beach, California 90740
Like the Huntington Beach Police Department, the Seal Beach Police Department provides a "pay-to-stay" program that allows many defendants to serve jail time in a private city jail, not County Jail.
The Seal Beach Police Department City Jail is a safe environment to serve any jail time that may be required if you are convicted of a second, third or fourth offense DUI. Offenders serving their time in a pay-to-stay program are usually permitted to leave the jail to attend work, school, or perform court-mandated community service, or even attend a DUI alcohol program.
Click the following link to learn more about the Seal Beach Detention Center Pay-to-Stay Program
SEAL BEACH DUI COURT LOCATION
If you were arrested for DUI in Seal Beach by the Seal Beach Police Department, you should expect your Seal Beach DUI case to be heard out of the West Justice Center in Westminster, California, which is located at:
West Justice Center (WJC)
8141 13th Street
Westminster, CA 92683-4593
If you were arrested for DUI in Seal Beach, you need experienced Seal Beach DUI Defense Attorneys to review all the evidence to determine what defenses exist to your Seal Beach DUI case. Contact the Seal Beach DUI Defense Lawyers of The SoCal Law Network are Seal Beach's "Best" or "Top-Rated" DUI Defense Firms.
DIRECTIONS FROM THE SEAL BEACH POLICE DEPARTMENT IN SEAL BEACH, CALIFORNIA TO PETER F. IOCONA - THE SOCAL LAW NETWORK IN LAGUNA HILLS