ORANGE COUNTY'S "BEST" DUI DEFENSE LAWYERS
RATED BY SUPER LAWYERS, ORANGE COUNTY'S "TOP-RATED" DUI DEFENSE ATTORNEYS
HARSHER DUI PENALTIES I
THE PUSH FOR STRONGER DUI LAWS & HARSHER DUI PENALTIES
WASHINGTON, TENNESSEE & FLORIDA – THE HUFFMAN & BEALL CASES
The push for harsher DUI Penalties has been a constant factor in DUI penalties across the nation. This blog, Harsher DUI Penalties I, is a post dedicated to the push for Harsher DUI Penalties in Washington, Tennessee and Florida based on the cases of Huffman and Beall.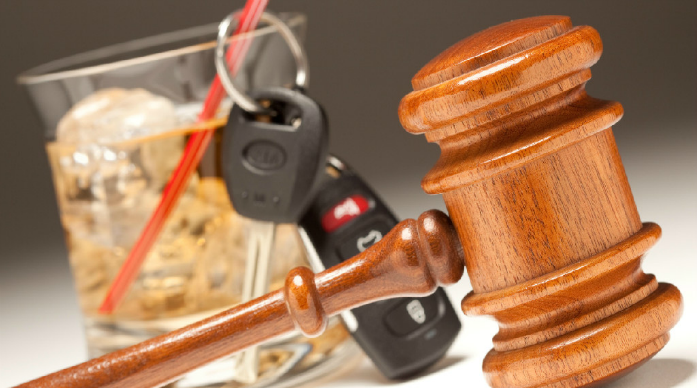 WASHINGTON'S PUSH FOR HARSHER DUI PENALTIES
A Washington bill that would impose harsher penalties for people convicted of felony-level offenses for driving under the influence of drugs and/or alcohol unanimously passed the House and was approved on Monday would make a fourth DUI conviction within 10 years a Class B felony, rather than a Class C felony. A DUI for someone convicted of vehicular homicide or assault while intoxicated would also be a Class B felony under the bill. A standard DUI is a considered a gross misdemeanor in existing Washington law.
The bill, House Bill 2280, will now be considered by the Senate. A Class C felony in Washington has a maximum sentence of five (5) years in prison, a $10,000 fine or both. A Class B felony in Washington has a maximum of ten (10) years in prison, $20,000 fine or both, so the increase in the punishment classification is significant as it nearly doubles the possible sentence.
FLORIDA'S PUSH FOR HARSHER DUI PENALTIES
Now compare this to the State of Florida, who is now also considering changes to their laws after the DUI case involving Allison Huffman, the 36-year-old who admitted on Tuesday that she was behind the wheel when tow truck operator Roger Perez-Borroto was struck and killed touching off a hit and run investigation that ultimately led to a DUI Hit & Run Investigation.
The question Perez-Borroto's family and friends have for Florida lawmakers is why was Huffman, with a total of three (3) previous DUI arrests, was even on the road.
State Representative Scott Plakon is sponsoring HB 555, a bill which, if enacted into law, would mandate interlock devices be installed on the vehicles of even first-time DUI offenders. When asked why Florida does not have DUI laws with sharper teeth, Plakon said, "By the filing this bill, I'm suggesting that we should." Plakon calls his bill is an incremental move in the right direction.
Last year, a 10News WTSP investigation found more than 113,000 three-time DUI offenders were still driving and statistics have shown 40 percent of drunken driving cases are downgraded or dismissed.
Just this week, 23-year-old Whitney Beall of Lakeland, who had broadcast herself driving drunk using the app Periscope, entered a plea bargained for no jail time.; but prosecutors made sure the punishment was harsher than usual for a Florida woman who streamed live video of herself driving drunk last fall.
Assistant State Attorney Lori Winstead indicated that the now 24-year-old Whitney Beall pleaded no contest last week to driving under the influence. She received a six-month license suspension, 10 days of vehicle impoundment and 12 months' probation — all common for a first-time DUI; but Beall also received 150 hours of community service and 10 days of weekend work release because she flaunted her endangering the community. The question looming is should the punishment have been harsher?
According to the news report, Plakon says residents who are frustrated by current DUI laws in Florida and that they should contact their State Representative know it and then hold them accountable. "It makes me more adamant we need to do something about this," said Plakon.
TENNESSEE'S PUSH FOR HARSHER DUI PENALTIES
In Tennessee, about half dozen bills geared to keep DUI offenders off the roads have been filed this session according to one news report. One of those bills will be put on the calendar Tuesday. On Tuesday, according to one news report, Senator Kerry Roberts will introduce a bill that requires anyone who arrested for a DUI with a prior DUI conviction will have to stay sober while out on bail "through an electronic monitoring device that will detect if they had any alcohol," said Senator Roberts.
Representative William Lamberth is also advocating for more repercussions according to the same news report. He says "our system right now is broken." Lamberth is introducing a bill that also applies to repeat DUI offenders, who stated:  "This year we are going to get serious on punishing those repeat violent DUI offenders and if you have 6 or more DUI's we are going to triple that penalty where you are going to serve serious prison time."
Lamberth also introduced a bill to increase the use of ignition interlock devices for those convicted of two or more DUIs. That bill is expected to be discussed in committee within the next two weeks.