RATED BY SUPER LAWYERS, BREA'S "TOP-RATED" DUI DEFENSE ATTORNEYS
BREA, CALIFORNIA
According to the City of Brea's website, incorporated in 1917 as the city of oil, oranges, and opportunity, it is one of the oldest communities in Orange County.
Already well established as an oil producer, Olinda Village in Brea's rolling northern hills, grew to close-knit community of almost 44,000 residents.
Brea Downtown is the center of fun in northern Orange County. With a number of restaurants, movies and live entertainment, it is the source of some DUI offenses in the City of Brea.
Click to Learn More About Brea Downtown Activities
BREA DUI ARREST DISCOVERY
The City of Brea is patrolled by the Brea Police Department. Brea, much like Buena Park and Fullerton, does not typically make any video recordings of the Brea DUI stop, detention and DUI arrest, but some Brea police officers carry digital audio recorders, or citizen contact tapes (C.C.T.) of the DUI stop, detention and arrest. These recordings can be useful to an experienced Brea DUI Attorney to review to determine whether any defenses exist in your Brea DUI Case.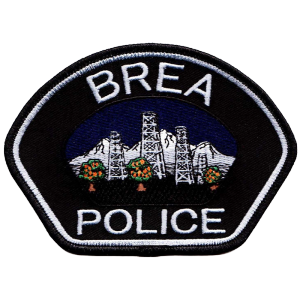 If you were arrested for DUI in Brea, contact a Brea DUI Lawyer from Peter F. Iocona, Attorney at Law today for a free Brea DUI Consultation and Case Evaluation to see if any legal and/or factual defenses exist in your Brea DUI case. An experienced Brea DUI Defense Attorney could make the difference in the outcome of your Brea DUI case. Call for a free consultation and case evaluation with a Brea DUI Defense Lawyer today.
USEFUL CITY OF BREA DUI LINKS
1 Civic Center Circle
Brea, CA 92821
BREA DUI COURT LOCATION INFORMATION
If you were arrested for DUI in Brea by the Brea Police Department, you should expect your Brea DUI case to be heard out of the North Justice Center in Fullerton, California, which is located at:
North Justice Center (NJC)
1275 North Berkeley Avenue
Fullerton, CA 92832-1258
DIRECTIONS TO PETER F. IOCONA - ATTORNEY AT LAW IN LAGUNA HILLS