GARDEN GROVE DUI DEFENSE LAWYERS
RATED BY SUPER LAWYERS, GARDEN GROVE'S "TOP-RATED" DUI DEFENSE ATTORNEYS
Garden Grove is a city in the northern part of Orange County, California. It neighbors the City of Anaheim and thus, the Disneyland Theme Park, as well as Westminster, Seal Beach, Cypress and Even Los Alamitos. It is therefore often use as a cut-through to its neighboring cities and their local events and entertainment. 
GARDEN GROVE ENTERTAINMENT
While have a host of local bars and restaurants, like Fountain Valley, it is not commonly associated with being an entertainment hot-spot. But in addition to people traveling through or to Garden Grove, the local bars and restaurants provide the Garden Grove Police Department with a considerable number of DUI arrests each year. 
Garden Grove does host an annual event held over Memorial Day weekend, the Garden Grove Strawberry Festival. According to Wikipedia, it is one of the larger community festivals in the western United States. The event celebrates the city's agricultural past, including the cultivation of crops like chili peppers, oranges, walnuts and strawberries.
GARDEN GROVE DUI ARREST DISCOVERY
Garden Grove is patrolled by the Garden Grove Police Department. Garden Grove now makes audio and/or video recordings of the Garden Grove DUI stop, detention and DUI arrest and these audio and/or video recordings should be obtained by a Garden Grove DUI Attorney defending you against a DUI charge.
If you were arrested in Garden Grove for a DUI, contact Peter F. Iocona, Attorney at Law and the Garden Grove DUI Lawyers from The SoCal Law Network today for a free Garden Grove DUI Consultation and Case Evaluation to determine whether any legal or factual defenses exist in your Garden Grove DUI. The consultation is free.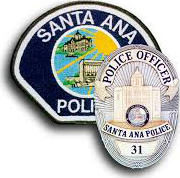 USEFUL CITY OF GARDEN GROVE DUI LINKS
GARDEN GROVE DUI COURT LOCATION
If you were arrested for Driving Under the Influence by the Garden Grove Police Department, you should expect your Garden Grove DUI case to be heard out of the West Justice in Westminster, California.
West Justice Center (WJC)
8141 13th Street
Westminister, CA 92683-4593
DIRECTIONS FROM THE GARDEN GROVE POLICE DEPARTMENT TO PETER F. IOCONA, ATTORNEY AT LAW IN LAGUNA HILLS